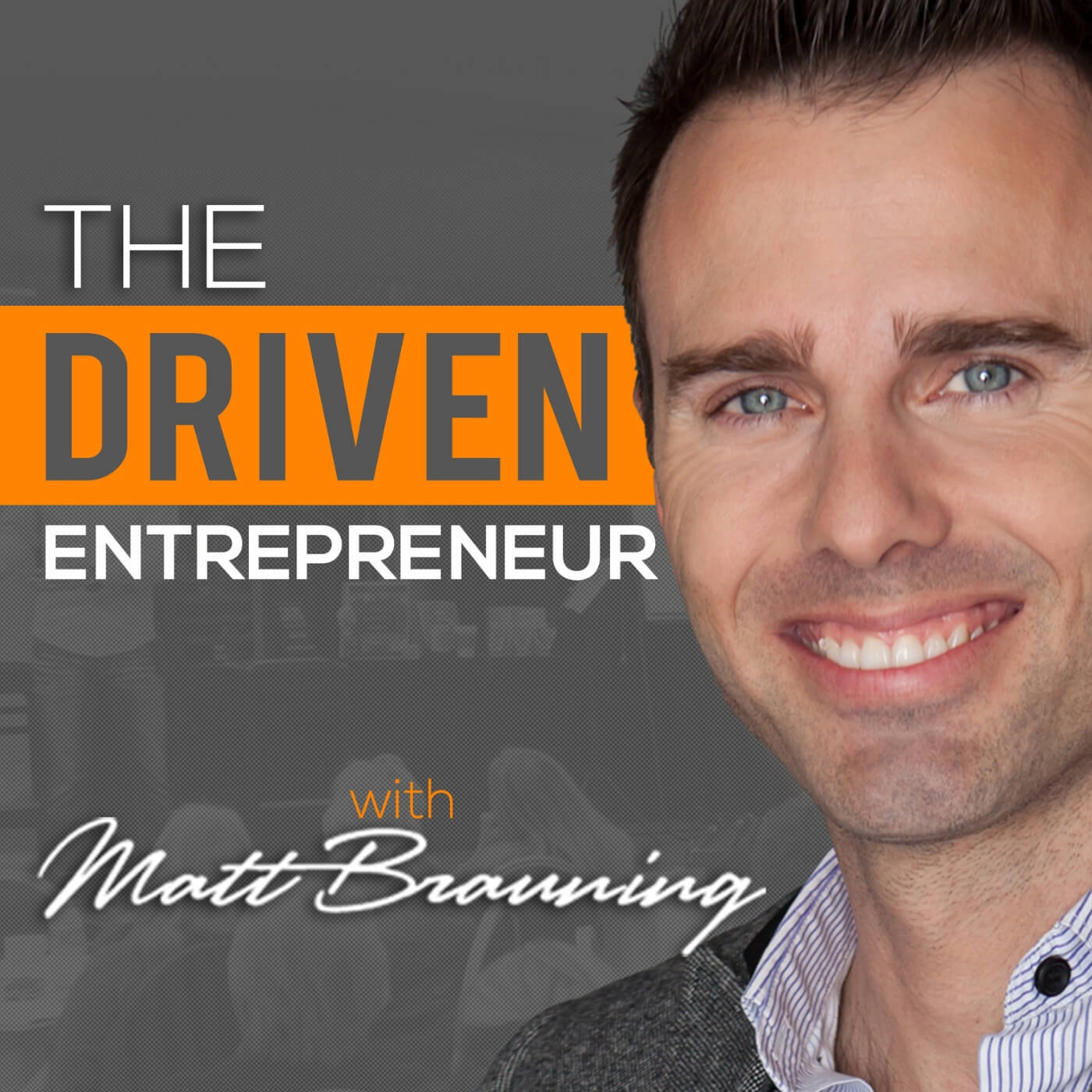 Ep #254 - This week on the podcast, I'm joined by corporate lawyer, business consultant and host of "The Millionaire's Lawyer" podcast, JP McAvoy. JP is the founder and managing partner for Conduct Law, a business law firm, where he aids entrepreneur clients in the US, Canada and Asia who are buying and selling businesses, protecting intellectual property or in need of other legal services.
In addition to his legal work, JP is also the host of "The Millionaire's Lawyer", a 5-star rated podcast where he educates his listeners on a variety of topics and approaches his teaching from legal, business and accounting perspectives. 
While in college, JP crossed paths with Elon Musk and ended up working alongside him and his brother, Kimbal Musk, to help launch their first company, even living as roommates with both for a short time. We will be getting into those stories and more in this exciting episode of "The Driven Entrepreneur."
Learn More About "The Millionaire's Lawyer", JP McAvoy:
Visit JP's personal website and get a free copy of his book at: https://jpmcavoy.com/
Visit JP's company website for information on legal services at: https://conductlaw.com
Listen to "The Millionaire's Lawyer" Podcast at: https://jpmcavoy.com/podcast/
Connect with JP McAvoy on Social Media:
Follow JP on Facebook: https://www.facebook.com/TheMillionairesLawyer
Follow JP on LinkedIn: https://www.linkedin.com/in/jeffrey-j-p-mcavoy/
Whether you are new to 'The Driven Entrepreneur' podcast or a recurring fan, please help out by rating, reviewing and subscribing to the show on Apple Podcasts or wherever you prefer to listen. Your support and your reviews mean a lot to the longevity and success of this show. Plus, it provides me with valuable feedback, so that I can continue to provide the best listening experience possible.
I love hearing from fans and listeners. Please share your feedback, guest suggestions, or ideas for show topics with me on social media. (See links below)
Connect With Matt Brauning On Social Media:
Follow Matt Brauning on Facebook: https://www.facebook.com/mattbrauning
Follow Matt Brauning on Instagram: https://www.instagram.com/mattbrauning/
Follow Matt Brauning on Twitter: https://twitter.com/mattbrauning
Visit Matt Brauning's Websites:
Get a copy of my brand new book, "The Firebox Principle," on Amazon:
https://www.amazon.com/Firebox-Principle-Drives-Every-Entrepreneur-ebook/dp/B07FDKK9QW