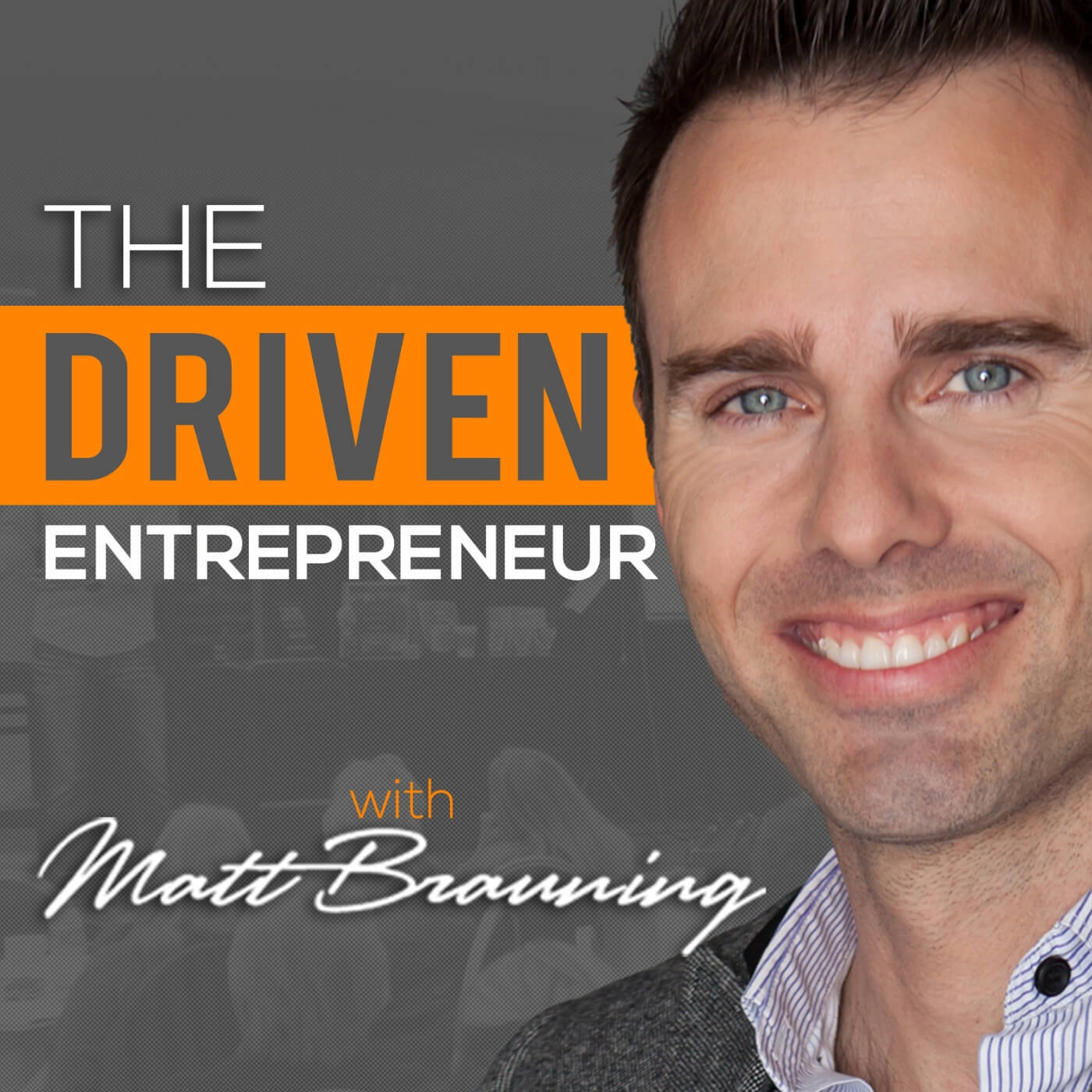 Ep # 207 - In this special BONUS episode of the show, I'm joined by a former special forces operative in the Army's Green Berets, a keynote speaker for companies like Toyota, Walmart, and The Wounded Warrior Project, and a mentor to thousands of entrepreneurs, Larry Broughton.
This episode was originally recorded as an Instagram LIVE with the intention of sharing what's happening with Larry's businesses in the hotel and restaurant sectors in the wake of COVID-19. Larry has an authentic and raw message to share as a leader in the hospitality industry which has been decimated from the impact of Coronavirus.
In January 2001, Larry Broughton founded Broughton Hotels in Orange County, CA, and has developed the company into a leader within the boutique hotel industry. During what proved to be the worst two-and-a-half year period in the hospitality industry since before World War II, Broughton successfully acquired four hotel properties. The company's portfolio now includes nearly 20 hospitality projects throughout California and Chicago, IL.
Since its inception, Larry has received several business awards, including Ernst & Young's Entrepreneur of the Year®; the National Veteran-Owned Business Association's Vetrepreneur® of the Year; Coastline Foundation's Visionary of the Year; Passkeys Foundation's National Business Leader of Integrity; HSMAI's 2018 Best of the Best Management Company of the Year; Fodor's Top US Luxury Hotel; TripAdvisor's Travelers' Choice Awards; and Entrepreneur Magazine included the firm on their Hot 500 List of Fastest Growing Private Companies.
Donate to Support Larry Broughton's Mission to Save the Jobs of His Team Members (Any Amount) & Receive All of My NLP & Speaker Training Digital Courses as a BONUS with a Minimum Donation of $150:
Click this link to donate and support the employees of Broughton Hotels: https://yoogozi.com/gifts/
When you make a donation of $150 or more, please email support@evolutionseminars.com with a screenshot or proof of donation to receive my NLP digital courses worth upwards of $15,000.
Follow Larry Broughton on Social Media:
Instagram: https://www.instagram.com/larrybroughton
Whether you are new to The Driven Entrepreneur Podcast or are a fan, please don't forget to rate, review and subscribe to the show. Your support and your reviews help this show to attract prolific guests and to provide the best listening experience possible.
Also, I love to hear from the fans and listeners. Please share your feedback, guest suggestions, or ideas for show topics with me on social media.
Follow Matt Brauning on Social Media:
Facebook: https://www.facebook.com/mattbrauning
Instagram: https://www.instagram.com/mattbrauning/
Twitter: https://twitter.com/mattbrauning
Visit Matt Brauning's Websites:
Get a copy of my brand new book, "The Firebox Principle," on Amazon:
https://www.amazon.com/Firebox-Principle-Drives-Every-Entrepreneur-ebook/dp/B07FDKK9QW