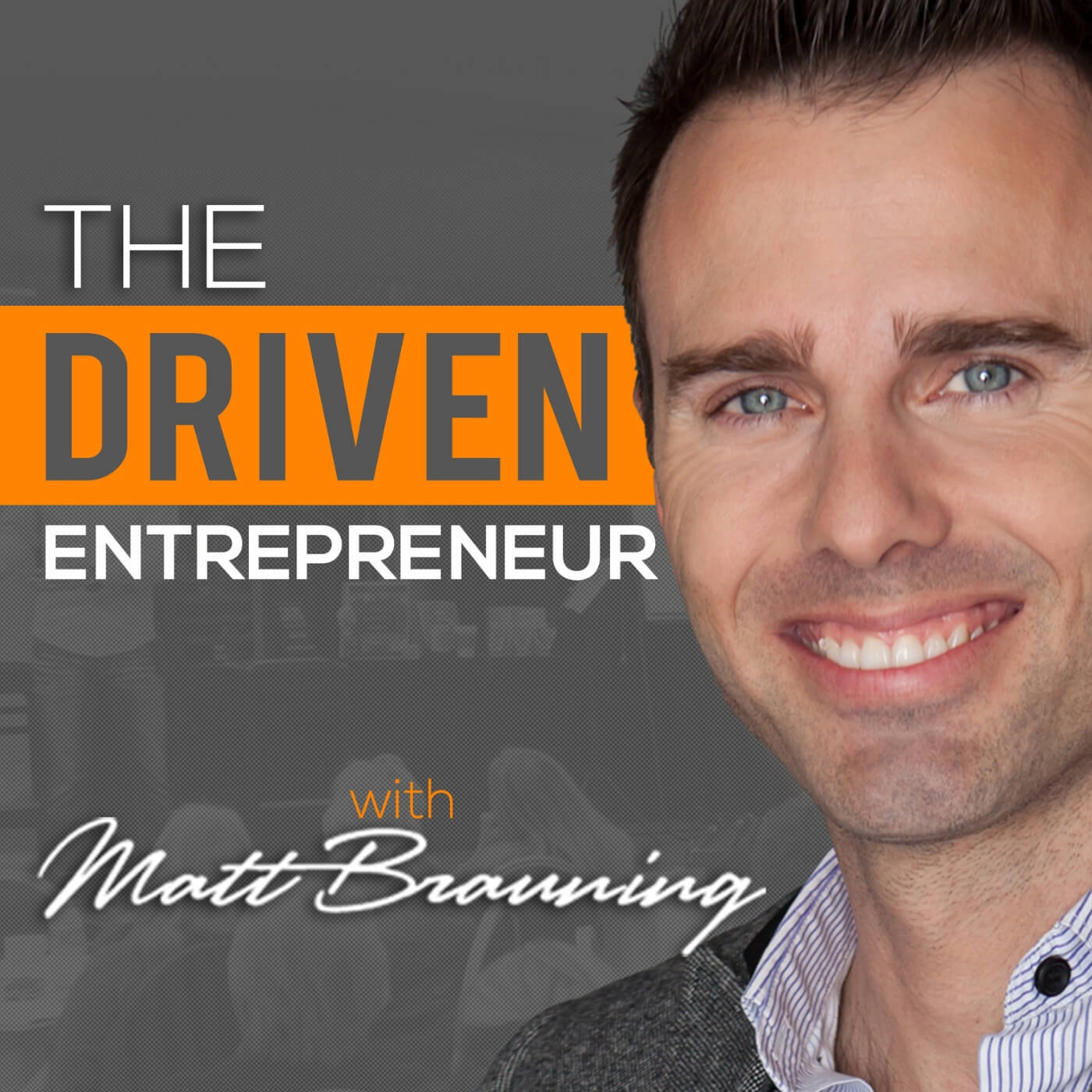 Ep #143 - My guest today, Phillip Stutts, is fighting a rare and incurable disease. Diagnosed in 2012 with the esophageal disease, Achalasia (Aka - lay - sha) , he spent five years ignoring it. Frankly, he put his head in the sand, he took medications that did more harm than good, and he just waited for the inevitable. Then, he woke up one day and said no more. His mission today is to find a cure and pursue a life of constant growth and giving... And he's made a ton of progress.
Phillip is the author of "Fire Them Now: The 7 Lies Digital Marketers Sell…," an Amazon best-seller, and he is also one of the masterminds behind the curtain of political marketing. With more than 20 years of experience in politics and marketing, Stutts has worked with multiple Fortune 200 companies and has been involved with political campaigns that had billions of dollars in political ad spend. Phillip has contributed to over 1,200 election victories, including hundreds of U.S. House campaigns, dozens of U.S. Senate campaigns, and even three U.S. Presidential victories.
He is the founder and executive chairman of Go BIG Media (a political media firm) and the founder and CEO of Win BIG Media (a corporate marketing agency). Together, these companies have won more than 36 national awards for marketing and creative content.
In addition to being a keynote speaker for one of the country's largest privately held speakers bureau, Keppler Speakers, Phillip has made more than 200 national TV appearances including ESPN, FOX NEWS, FOX BUSINESS, MSNBC, and CNN. He has also appeared on some of the world's most popular podcasts including Gary Vaynerchuk's The DailyVee, The James Altucher Show, The Adam Carolla Show, The Dr. Drew Podcast, Jay Abraham's The Ultimate Entrepreneur, and Big Questions with Cal Fussman.  
Learn More About Phillip Stutts, Check Out His Book, and Claim Your Free Gift:
Visit Phillip Stutts' website at: https://www.phillipstutts.com/
Request a FREE 5 Minute Marketing Audit: http://phillipstutts.com/audit/
Claim Phillip Stutts' "Big Free Offer:" https://www.phillipstutts.com/offer/
Get Phillip's Book "Fire them now: The 7 Lies That Digital Marketers Sell" on Amazon: https://amzn.to/2YkeNMc
Follow Phillip Stutts on Social Media:
Instagram: https://www.instagram.com/phillipstutts/
LinkedIn: https://www.linkedin.com/in/phillip-stutts-a9ba872/
Whether you are new to The Driven Entrepreneur Podcast or are a fan, please don't forget to rate, review and subscribe to the show. Your support and your reviews help this show to attract prolific guests and to provide the best listening experience possible.
Also, I love to hear from the fans and listeners. Please share your feedback, guest suggestions, or ideas for show topics with me on social media.
Follow Matt Brauning on Social Media
Facebook: https://www.facebook.com/mattbrauning
Instagram: https://www.instagram.com/mattbrauning/
Twitter: https://twitter.com/mattbrauning
Visit Matt Brauning's Websites:
Get a copy of my brand new book, "The Firebox Principle," on Amazon:
https://www.amazon.com/Firebox-Principle-Drives-Every-Entrepreneur-ebook/dp/B07FDKK9QW