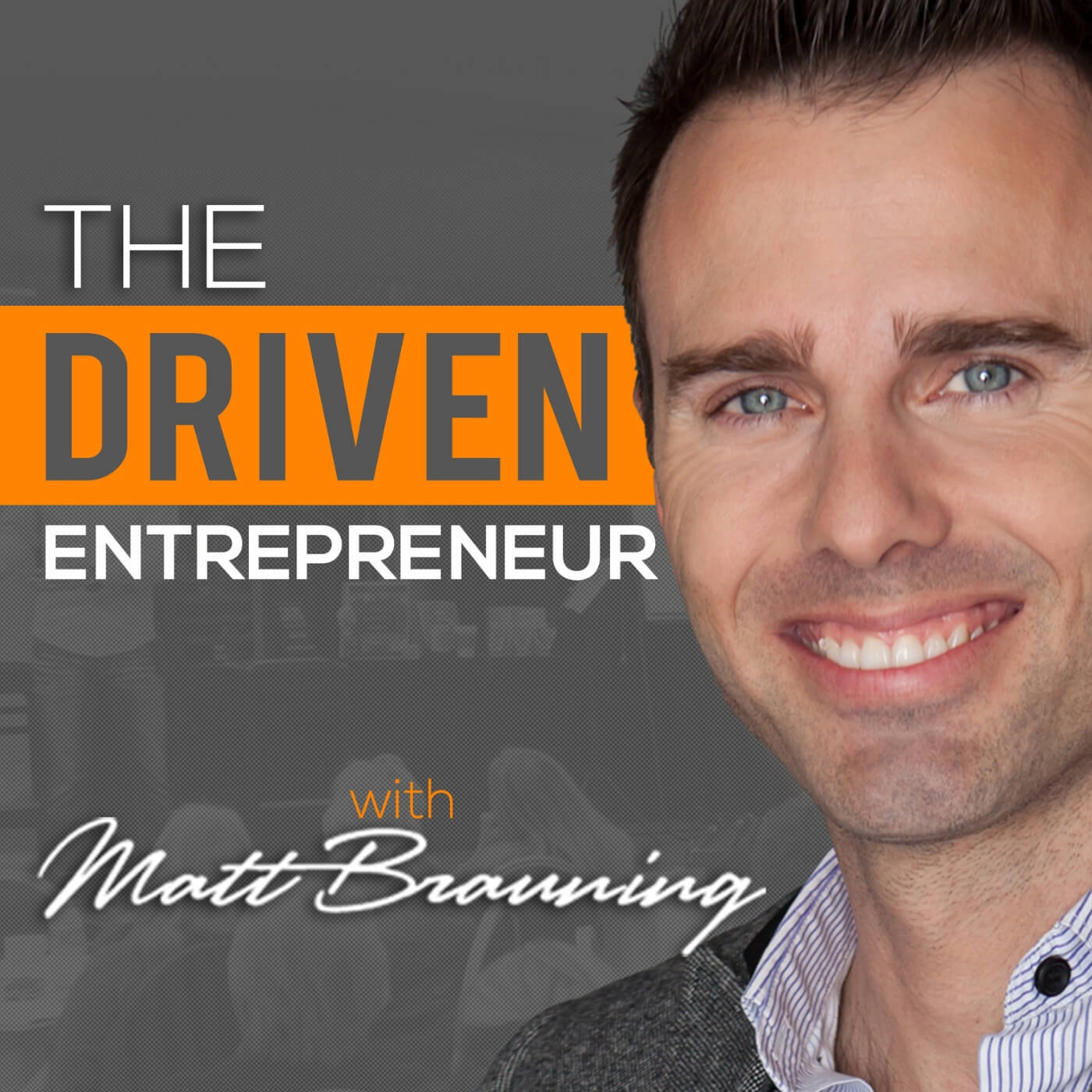 Ep #249 - This week on The Driven Entrepreneur podcast, I sit down with Suzanne Sena, a true guru of communication and one of the country's most in-demand media trainers. After decades working as a broadcaster, television host and news anchor, Suzanne founded Sena-Series Media Training where she now provides on-camera training for key executives, C-suiters and television personalities with her clients including companies like Google, the LA Kings, Lionsgate Television Group, MTV and NBC Universal.
In the wake of the 2020 pandemic, Suzanne quickly recognized that every single person in the workforce must now take on the role of a broadcaster to succeed. She found that business leaders were needed help not only adjusting to consistent on-camera communication, but also with becoming their own set designer, lighting technician and director. Through Sena-Series Media Training, Suzanne has launched an initiative she calls V.I.P. – where she helps companies with transitioning into the virtual world by transforming each employee into a Virtually Impactful Person.
Suzanne's training methods go beyond basic on-camera skills, providing tangible tools and a mindset of confidence, so that her clients ultimately develop improved communication, increased productivity and a bigger bottom-line.
In addition to training people for media appearances and live presentations, Suzanne is an in-demand speaker herself and hosts her own podcast, "The Confidence Connection: Building Trust in a Virtual World."
With her extensive experience and incredible track record, Suzanne has a lot to teach and I'm excited to introduce you to her this week as we discuss how to absolutely rock the virtual stage.
Learn More About Suzanne Sena:
Visit Suzanne Sena's Website & Get "The Essential Checklist for Rocking Your Virtual Meetings" As A Free Gift: https://suzannesena.com/
Connect with Suzanne Sena on Social Media:
Follow Suzanne on Instagram at: https://www.instagram.com/suzannesena/
Follow Suzanne on LinkedIn at: https://www.linkedin.com/in/suzannesena/
Whether you are new to 'The Driven Entrepreneur' podcast or a recurring fan, please help out by rating, reviewing and subscribing to the show on Apple Podcasts or wherever you prefer to listen. Your support and your reviews mean a lot to the longevity and success of this show. Plus, it provides me with valuable feedback, so that I can continue to provide the best listening experience possible.
I love hearing from fans and listeners. Please share your feedback, guest suggestions, or ideas for show topics with me on social media. (See links below)
Connect With Matt Brauning On Social Media:
Follow Matt Brauning on Facebook: https://www.facebook.com/mattbrauning
Follow Matt Brauning on Instagram: https://www.instagram.com/mattbrauning/
Follow Matt Brauning on Twitter: https://twitter.com/mattbrauning
Visit Matt Brauning's Websites:
Get a copy of my brand new book, "The Firebox Principle," on Amazon:
https://www.amazon.com/Firebox-Principle-Drives-Every-Entrepreneur-ebook/dp/B07FDKK9QW