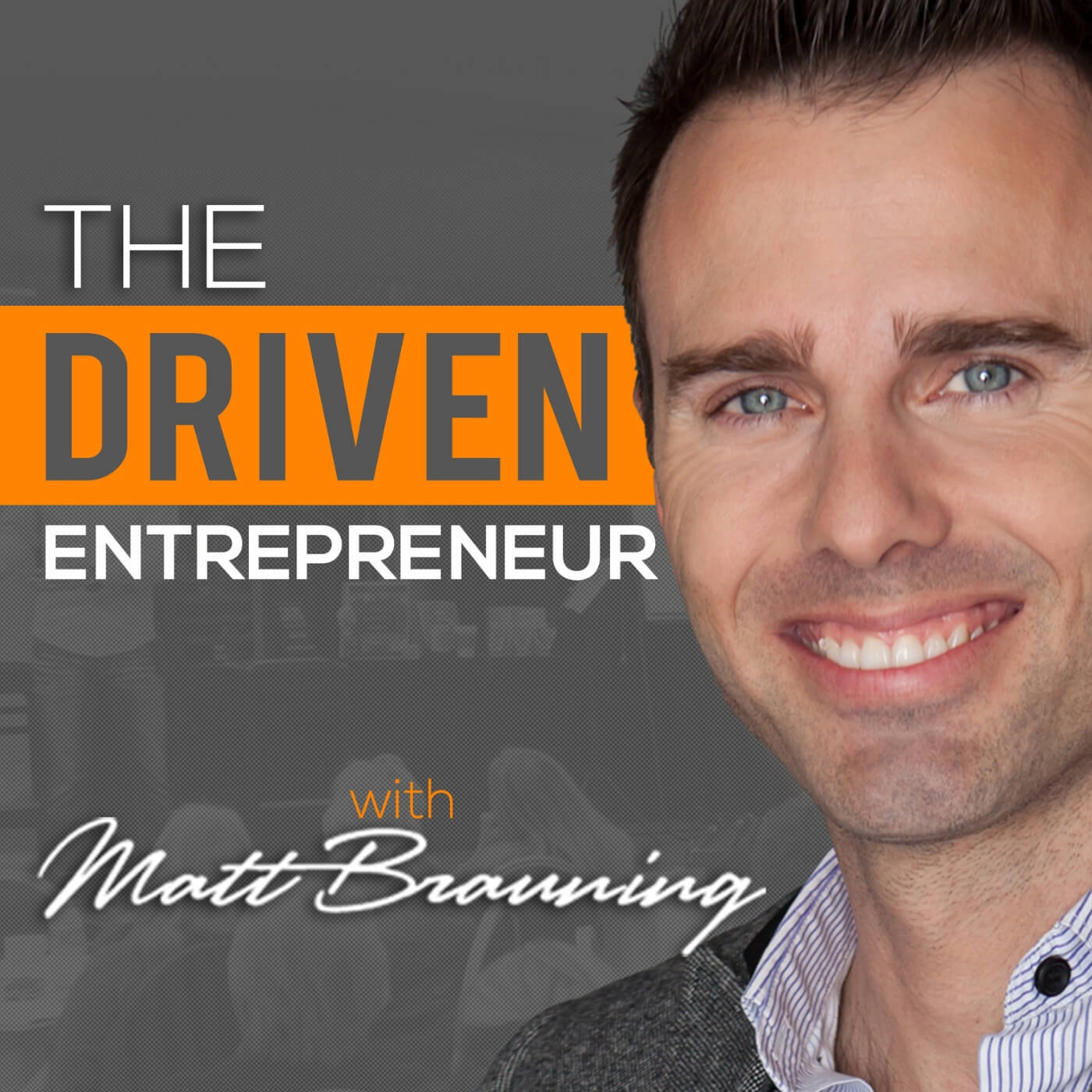 Ep #250 - This week on the podcast, I sit down with real estate investor, best-selling author and podcast host, Moneeka Sawyer aka 'the blissful millionaire.' Moneeka achieved financial freedom after turning $10,000 into more than $2,000,000, but unlike many entrepreneurs, she did it while ONLY working 5-10 hours per MONTH and with very little stress.
Right now, Moneeka is on a mission to help as many people as she can to achieve financial freedom through teaching her real estate investing strategies and the mindset of bliss. Moneeka is the host of the top-rated podcast and radio show, "Real Estate Investing for Women" where she has interviewed prestigious guests including Dr. Joe Vitale, Leeza Gibbons, Hal Elrod and, of course, Matt Brauning.
You may have seen Moneeka during one of her TV appearances on networks like NBC, CBS, ABC and Fox. She's also shared the stage with celebrity names such as Suzanne Sommers, Ice T & Coco, and Martha Stewart, and she's spoken at major venues including the Nasdaq marketplace, Carnegie Hall and Harvard. 
On a personal note, I've known Moneeka for several years and appreciate her generosity and kind heart. She's a fantastic resource to learn from and it's a true honor to have her join me on the show.
Learn More About Moneeka Sawyer:
Visit Moneeka's Website & Access Her Rental Property Riches Blueprint as a FREE Gift: www.BlissfulInvestor.com
Connect with Moneeka Sawyer on Social Media:
Follow Moneeka on Facebook at: https://www.facebook.com/MoneekaSawyer/
Follow Moneeka on Instagram at: https://www.instagram.com/moneekasawyer/
Whether you are new to 'The Driven Entrepreneur' podcast or a recurring fan, please help out by rating, reviewing and subscribing to the show on Apple Podcasts or wherever you prefer to listen. Your support and your reviews mean a lot to the longevity and success of this show. Plus, it provides me with valuable feedback, so that I can continue to provide the best listening experience possible.
I love hearing from fans and listeners. Please share your feedback, guest suggestions, or ideas for show topics with me on social media. (See links below)
Connect With Matt Brauning On Social Media:
Follow Matt Brauning on Facebook: https://www.facebook.com/mattbrauning
Follow Matt Brauning on Instagram: https://www.instagram.com/mattbrauning/
Follow Matt Brauning on Twitter: https://twitter.com/mattbrauning
Visit Matt Brauning's Websites:
Get a copy of my brand new book, "The Firebox Principle," on Amazon:
https://www.amazon.com/Firebox-Principle-Drives-Every-Entrepreneur-ebook/dp/B07FDKK9QW