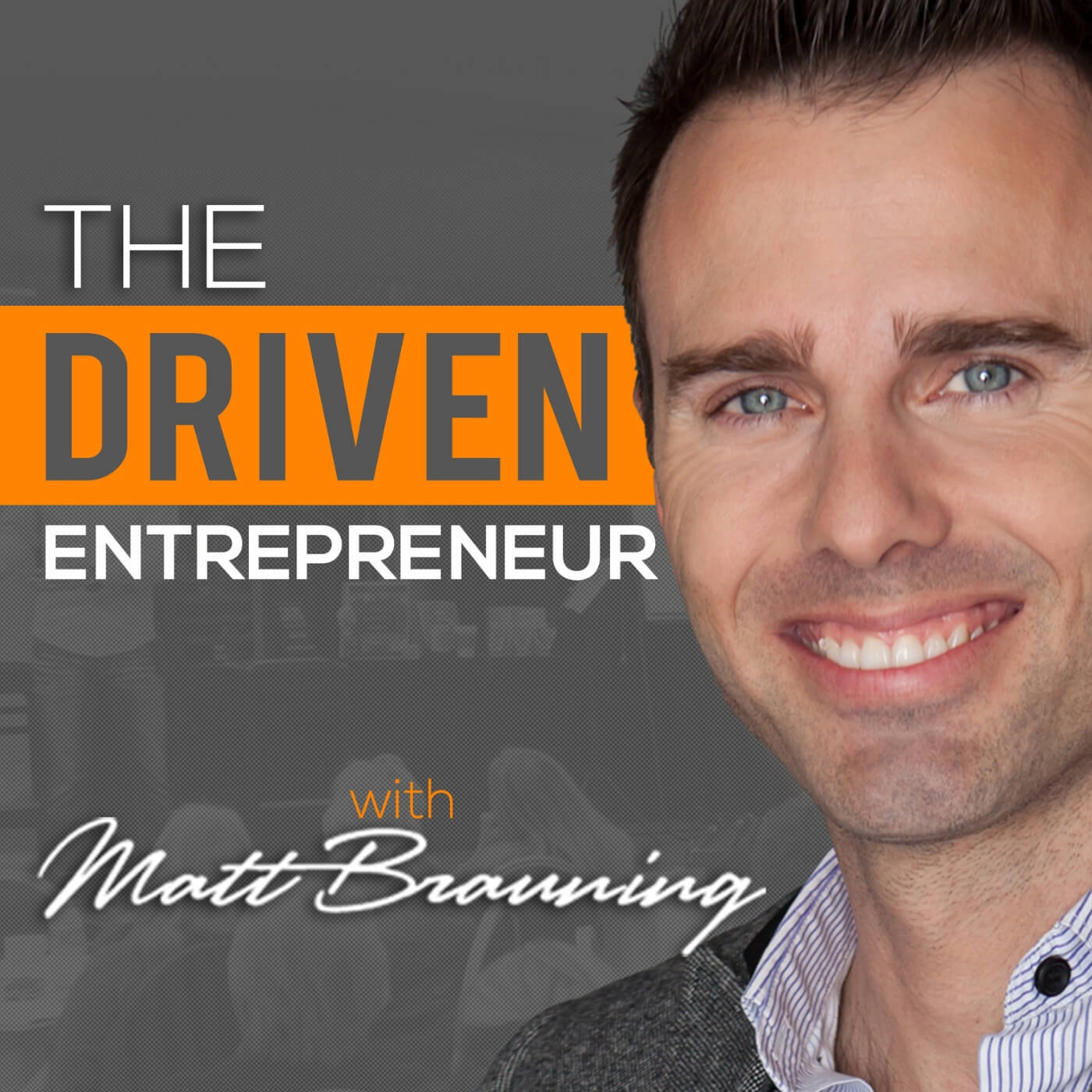 Ep #260 - This week on the podcast, I'm joined by Michael Brody-Waite, a recovering addict, acclaimed speaker, 3x CEO, Inc 500 founder and leadership coach. Michael is on a mission to revolutionize the rules of leadership and approaches it from a unique perspective. Pulling from his history with overcoming addiction, Michael has created the Mask Free Leadership System which is built upon 3 key principles that saved him from death and set him apart from other leaders. 
His TEDx Talk, Great Leaders Do What Drug Addicts Do, has been viewed over 1,800,000 times in over 25 countries and provides insight into his 16-year journey from near homelessness and addiction to successful entrepreneurship.
In 2010, Michael left that Fortune 50 company at the height of the recession to co-found the company InQuicker, a healthcare SaaS company that revolutionized how patients schedule appointments.
Through his brand of leadership, he successfully grew the company from 2 employees to 50 employees, and 20,000% revenue growth in less than 6 years. The exceptional growth landed InQuicker a spot on the Inc. 500 list of Fastest Growing Private Companies, Best Place to Work by the Nashville Business Journal four times and recognized as Healthcare Company of the Year by the Nashville Chamber of Commerce. In 2015, InQuicker was sold to a publicly-traded company.
Brody-Waite's accomplishments include being named Most Admired CEO, Top 40 Under 40 by the Nashville Business Journal, and recognized by the Nashville Chamber of Commerce as Healthcare Entrepreneur of the Year.
Michael has worked in retail, spent nearly a decade in corporate America, and most recently served as the CEO of the Nashville Entrepreneur Center, a 501c3 dedicated to connecting 2,000+ entrepreneurs with the resources they need to create, launch or grow a business.
He's had a profound life and has persevered through adversity and addition to now share about his experiences and life lessons today on the show. Listen in this week for the story behind the story and find out how Michael Brody-Waite connects certain qualities of great leaders which also show up in addicted individuals. Its a fascinating conversation and you're going to love his refreshing and different take on life, leadership and business.
Learn More About Michael Brody-Waite:
Visit Michael Brody-Waite's website: https://michaelbrodywaite.com/
Get The First 30 Minutes of Michael's Audio Book Free, Great Leaders Live Like Drug Addicts: https://greatleaderbook.com/
Follow Michael Brody-Waite on Social Media:
Follow Michael on Facebook: https://www.facebook.com/michaelbrodywaite
Follow Michael on Instagram: https://www.instagram.com/michaelbrodywaite/
Whether you are new to 'The Driven Entrepreneur' podcast or a recurring fan, please help out by rating, reviewing and subscribing to the show on Apple Podcasts or wherever you prefer to listen. Your support and your reviews mean a lot to the longevity and success of this show. Plus, it provides me with valuable feedback, so that I can continue to provide the best listening experience possible.
I love hearing from fans and listeners. Please share your feedback, guest suggestions, or ideas for show topics with me on social media. (See links below)
Connect With Matt Brauning On Social Media:
Follow Matt Brauning on Facebook: https://www.facebook.com/mattbrauning
Follow Matt Brauning on Instagram: https://www.instagram.com/mattbrauning/
Follow Matt Brauning on Twitter: https://twitter.com/mattbrauning
Visit Matt Brauning's Websites:
Get a copy of my brand new book, "The Firebox Principle," on Amazon:
https://www.amazon.com/Firebox-Principle-Drives-Every-Entrepreneur-ebook/dp/B07FDKK9QW