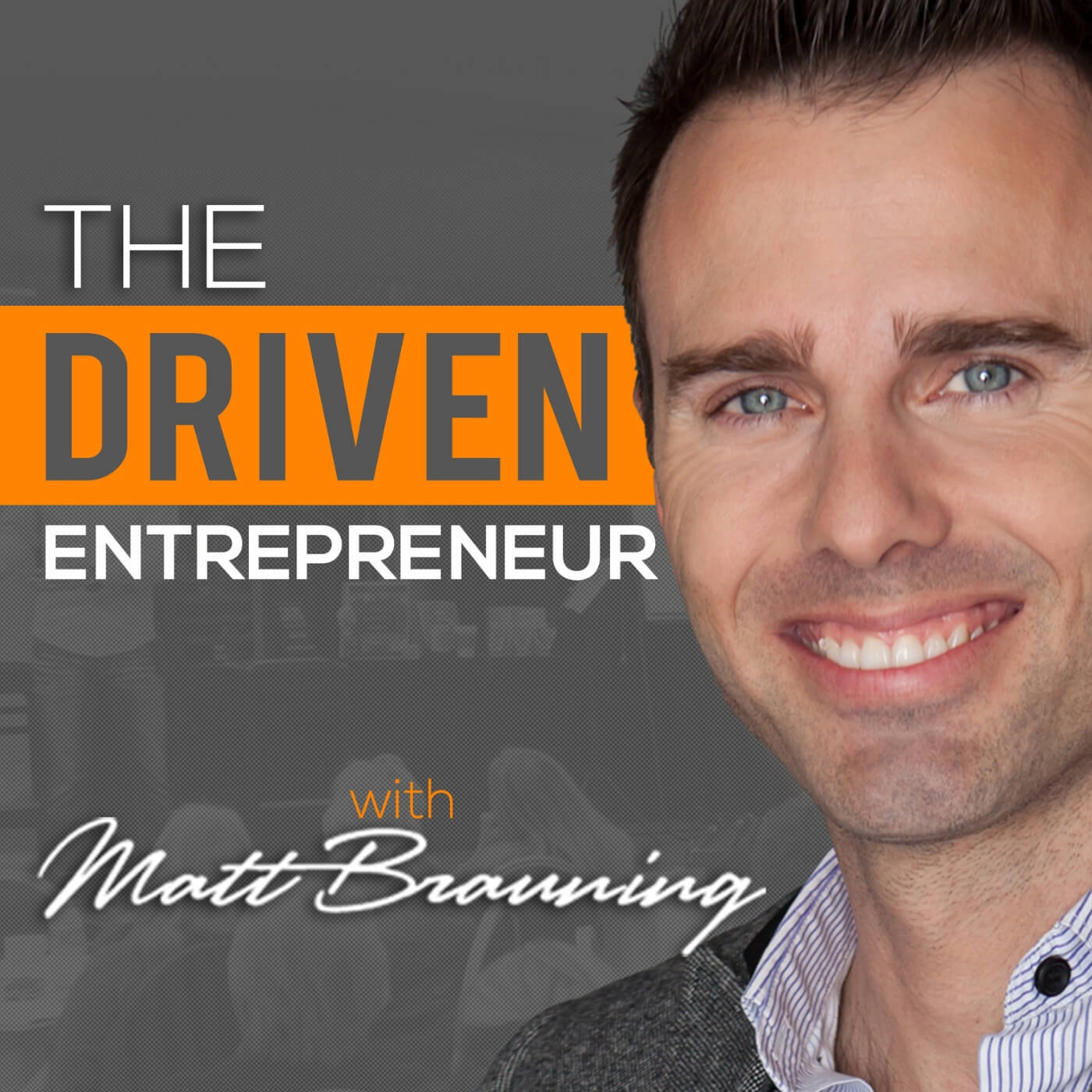 EP #271 -This week on the podcast, I'm joined by Jen Coffel, the CEO of Engaging Speakers, a successful business coach, a philanthropist, and a best-selling author of four books as we discuss Speak Your Way To 10x Growth.
She has been featured on Inc.com, ABC News, and the Chicago Tribune. Jen has been mentored by speaking icons like Jack Canfield, Nick Vujicic, and Sandra Yancey, and has spoken on stage to over 10,000 people.
Not only is Jen Coffel a successful business coach, a best-selling author with four books, and a philanthropist, but she also happens to be my business partner in one of my companies: 10x Advantage Speaking, Inc. and marketing company where we teach entrepreneurs to grow their business through story and speaking.
With two decades of business experience, Jen built her first 4 businesses to 6 figures each, all in under a year and all in different industries. She has now helped over a thousand entrepreneurs build their businesses with many reaching 6-figure and 7-figure revenue. Jen has an innovative and down to earth speaking style audiences love. Her speaking topics include: "The Six-Figure Solution: Three powerful keys to turning your (online or offline) business into a profit-generating machine" and "Accelerate Your Virtual Sales: Three keys to generating endless leads and clients with virtual speaking."
In her previous career, she developed the largest team in Illinois for a billion-dollar direct sales company, personally generating over $25 million in sales and raising over $1 million in donations for nonprofits. But she is most proud of founding her own international non-profit "Handing Hope" which brings comfort and smiles to children battling cancer in twelve states and three countries around the world.
Learn More About Jen Coffel:
Visit Jen's website: https://jencoffel.com
Get Jen's free book "9 Way To Find And Book Speaking Opportunities" here: https://engagingspeakers.com
Join our 10x Advantage Speakers "Popup" Mastermind and get a Lifetime Membership FREE:
Follow Jen Coffel on Linkedin: https://www.linkedin.com/in/jencoffel
Follow Jen Coffel on Facebook: 
Whether you are new to 'The Driven Entrepreneur' podcast or a recurring fan, please help out by subscribing to the show on Apple, Spotify, or Google, and leave us that 5-Star love and a quick review over at Apple Podcasts! Your support and your reviews mean a lot to me, and really help the show to reach more people. Plus, it provides me with valuable feedback, so that I can continue to bring value to you each and every week.
I love hearing from fans and listeners. Please share your feedback, guest suggestions, or ideas for show topics with me on social media.
Connect with Matt Brauning On Social Media:
Follow Matt Brauning on Facebook: https://www.facebook.com/mattbrauning
Follow Matt Brauning on Instagram: https://www.instagram.com/mattbrauning
Follow Matt Brauning on Youtube: https://www.youtube.com/mattbrauning
Check out more on this podcast, PLUS subscribe to my other podcast "Speaking of Getting Booked" This one's for anyone who wants to get booked to speak. We interview people who book and hire speakers just like you, and share all their strategies for you to get booked!"
Get a signed copy of my #1 Best-selling book, "The Firebox Principle"
PLUS take the Firebox quiz FREE at: fireboxbook.com
Want to sponsor the show? Email inquiries to: mattbrauningpodcast@gmail.com